30/09/2011
SCOTLAND: LARGE REQUIREMENTS SCARCE
At the end of August Clowes Developments (Scotland) completed one of western Scotland's largest industrial purchases: the 800,000 sq ft Freescale Semiconductor campus at East Kilbride (right). The subsidiary of Charles Clowes' Midlands-based Clowes Group will lease 70,000 sq ft back to Freescale and redevelop the rest of the 26 acre site.
Further industrial space has been released on to the market by the Co-operative, which has consolidated its Scottish operations into a 504,000 sq ft warehouse developed by Prologis at Newhouse on the M8. The supermarket is looking to lease or sell buildings of 263,905 sq ft at Cumbernauld, 260,286 sq ft at Dunfermline, 203,732 sq ft at East Kilbride and 98,972 sq ft near junction 5 of the M8 in Lanarkshire.
"We have a decent amount of interest," says Iain Davidson, a director at letting agent Colliers International. "They are functional and well-located [buildings] and there are not a lot of warehouses of that size in Scotland, so they could plug a gap."
Large requirements, however, are few and far between. Catering supplier Brakes Group is seeking 220,000 sq ft, while Asda submitted plans in August for a 500,000 sq ft distribution centre to be developed by Bericote at the CalaChem site in Grangemouth.
"Demand has been strongest for units of less than 10,000 sq ft," says David Fraser, a partner at Ryden. Muse Developments is pressing ahead with four speculative buildings totalling around 360,000 sq ft at the Eurocentral Business Park near Glasgow.
However, the scheme is driven less by market demand than a desire to construct the buildings before the capital allowances available in the Lanarkshire Enterprise Zone expire in 2013.
Apart from the space at Eurocentral the only new large warehouses on the market are Evander Properties' units of 380,000 sq ft and 240,000 sq ft at its J4M8 scheme in West Lothian.
NORTH-WEST: FEARS OF SHORTAGE
Eighteen months ago, agents in the north-west were worrying about the high number of large warehouses on the market. Now they are fretting about a shortage. "There's only one big new building remaining: Prologis's 360,000 sq ft unit in Crewe," says Jonathan Atherton, a director at Savills. "That will be a real issue."
Outdoor clothing retailer Regatta Leisure snapped up one of the last remaining units at the beginning of September, taking the remaining 393,000 sq ft at Royal London Asset Management's 623,000 sq ft Pioneer Point in Ellesmere Port on a 15-year lease.
The rest of the unit is occupied by Interserve. Meanwhile, Gazeley Metlife's 360,000 sq ft warehouse at G Park Liverpool (below), which was leased by DHL in April, has been placed on the market at an asking price of £18.16m.
Occupiers are already turning to prelets. Asda applied for planning permission last month to develop a 633,500 sq ft distribution centre on Wilson Bowden Developments' Kingsway Business Park in Rochdale.
Shed developers are scrambling to prepare sites for further design-and-build opportunities. Stobart Group has submitted a planning application for three units totalling 1.42m sq ft at the Mersey Multimodal Gateway scheme in Widnes, while Prologis has applied for permission for a single 1.2m sq ft warehouse on an adjacent site and is in talks with Amazon to lease the building.
In the north of the region, Evander Properties, backed by British Airways Pension Fund, has bought 27 acres of industrial land at Revolution Park, Chorley, near the site where it signed a prelet agreement with Waitrose for a 400,000 sq ft building in April.
However, David Brooks, a director at Jones Lang LaSalle, warns that demand in the region is still thin. "It has stalled a bit this year because of the nervousness in the economy," he says.
SOUTH-WEsT AND WALES: TAKE-UP SET TO INCREASE
Yankee Candle Europe is close to leasing the last remaining big speculative shed in the south-west's industrial heartland of Avonmouth. The US-based manufacturer of scented candles is in advanced talks to take Standard Life's 164,880 sq ft 4mation warehouse on Cabot Park.
Meanwhile, Constellation Wines is expected to take Prologis's 550,000 sq ft Crossflow 550 building, also at Cabot Park. "We have no more supply over 70,000 sq ft [in the Bristol area] and virtually no modern buildings over 20,000 sq ft. For occupiers it's design and build only," says Russell Crofts, a partner at Knight Frank.
Some space is set to return to the market, however, as the Co-operative and its suppliers will vacate around 500,000 sq ft in three properties in St Austell, Bridgewater and Portbury when the supermarket chain moves to its new 435,780 sq ft warehouse in Avonmouth. Stoford Developments began construction of the prelet building at the end of August.
Croft calculates that take-up in the Bristol area in the first half of 2011 has totalled 1.15m sq ft, but when the Yankee Candle, Co-op and Constellation deals are taken into account last year's figure of 2.3m sq ft looks certain to be exceeded. He adds that there is strong demand for small and medium-sized units, but very few properties on the market.
South Wales celebrated its biggest deal of the year so far at the end of June, when engineering company Renishaw bought the freehold of the 461,227 sq ft former Bosch plant at Miskin for £7m (above).
Chris Sutton, head of Jones Lang LaSalle's Cardiff office, says there are encouraging signs of returning demand in the Welsh market. Around 200,000 sq ft has been let or sold in five transactions in the south Wales valleys in recent weeks, including a letting of 54,600 sq ft to Sears Seating on the Rassau Industrial Estate in Ebbw Vale.
SOUTH-EAST: SPECULATIVE DEVELOPMENT RETURNS
Hemel Hempstead has been a focus of activity in the south-east industrial market this summer. Amazon is in talks to take the 465,000 sq ft Mammoth unit, which was rebuilt by Murphy & Sons after it was damaged in the Buncefield oil depot blast in 2005.
Tobacco wholesaler Palmer and Harvey has agreed to take a 25-year lease at Gazeley's 167,730 sq ft G Park Hemel unit, for £5.95/sq ft. Data centre operator Gyron has taken a 20-year lease on 88,000 sq ft at Segro's building at the Maylands Wood Estate (below).
With few modern buildings still standing vacant in prime areas, the south-east is the only English region where developers are making a tentative return to speculative development. Segro is constructing three buildings totalling 124,000 sq ft on the Slough Trading Estate. Gareth Osborn, Segro's business unit director for the Thames Valley says there is "serious interest" in two of them, including the largest, of 70,000 sq ft. "Within two months I would have thought that one or both will be contracted," he says.
Chancerygate has also started building 80,000 sq ft of small units in Southall. In June Scottish Widows Investment Partnerships and Goya Developments bought a 6.5 acre plot in Park Royal from the Carey Group for £11m and are expected to develop speculatively.
Ben Wiley, partner in Strutt & Parker, says a lack of available industrial investment property in the region will drive funds to back developers buying land. "We are talking to investors about three west London sites," he says. "The investment market is hot for south-east multi-let industrial estates."
MIDLANDS: A RETURN TO NORMALITY
The number of new warehouses on the market in the Midlands has reduced sharply over the past 18 months, with the result that landlords are feeling more bullish. Nigel Godfrey, Gazley's UK senior vice-president, says incentives being offered to tenants are returning to more normal levels.
"We are talking to three parties for our 275,000 sq ft Solar unit at Magna Park [in Leicestershire] and we have had the opportunity to do a soft deal, but we haven't done that," he says.
The letting of the 700,000 sq ft Flair building at Gazeley's G Park Rugeley in Staffordshire has left only one new building of more than half a million square feet on the market in the Midlands — and indeed the country — the UK Logistics Fund-owned 525,000 sq ft Crackerjack Corby.
Other recent occupier activity includes Peugot's commitment to prelet a 300,000 sq ft parts distribution warehouse at Goodman's Lyons Park near Coventry, and two lettings of existing buildings at F&C Reit Asset Management's Fradley park in Lichfield (below), where DHL has taken 142,184 sq ft to service a contract for JCB and distribution firm Amethyst Group has agreed to lease 102,174 sq ft.
Tesni Thacker, an associate at GVA, says supply contracts currently being let out for Jaguar Land Rover and BMW suggest that several automotive-related occupiers will soon need space in a market that has been "relatively quiet" this year.
While there is no speculative development underway in the region, Andrew Jackson, a partner at North Rae Sanders predicts that more space will become available as a result of retailers going bust. A 550,000 sq ft warehouse in Tamworth formerly operated by Wincanton for Focus has recently returned to the market following the DIY chain's collapse into administration.
"There will be other casualties, but at least the space will be coming onto a market that's no longer generally oversupplied," he says.
YORKSHIRE AND NORTH-EAST: MANUFACTURERS BOLSTER DEMAND
After an improved performance in 2010, when big warehouses were let to Amazon, Asos and Debenhams, the industrial market in Yorkshire has gone quiet again this year. "The huge oversupply in south Yorkshire has reduced somewhat, but there are still too many units chasing too few tenants," says Rob Oliver, a director at GVA.
However, Mike Haigh, a partner at Dove Haigh Phillips, argues that the Yorkshire market as a whole has been unfairly stigmatised because of the situation in the south — he says there are few big buildings on the market near the M62 in the west.
Despite the latest Office for National Statistics figures showing that UK industrial output fell in June, Haigh says there are three or four requirements of more than 100,000 sq ft for manufacturers in Yorkshire.
In August, David Brown submitted plans for a new 151,500 sq ft facility in Huddersfield (above), where it will develop gears for wind farms. Meanwhile, Kingspan Renewables, which manufactures solar panels, has taken a 65,000 sq ft secondhand building from F&C Reit Asset Management REIT at Dearne Mills near Barnsley at a rent of £2.25/sq ft.
Manufacturing demand is also holding up well in the north-east, says Richard Scott, an associate partner at Sanderson Weatheralls in Newcastle. "There are a few requirements from suppliers to Nissan because the Nissan Leaf electric car will be produced here," he says.
Scott adds that there are several occupiers seeking 100,000 sq ft or more, but that they will struggle to find units to accommodate, because of the lack of development. "They will have to go down the prelet route and we have never had a market for prelets in the north-east," he says.
By Stuart Watson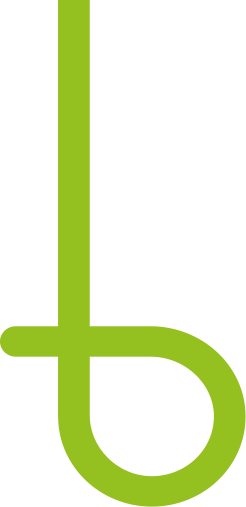 Let's begin
and build a sustainable future together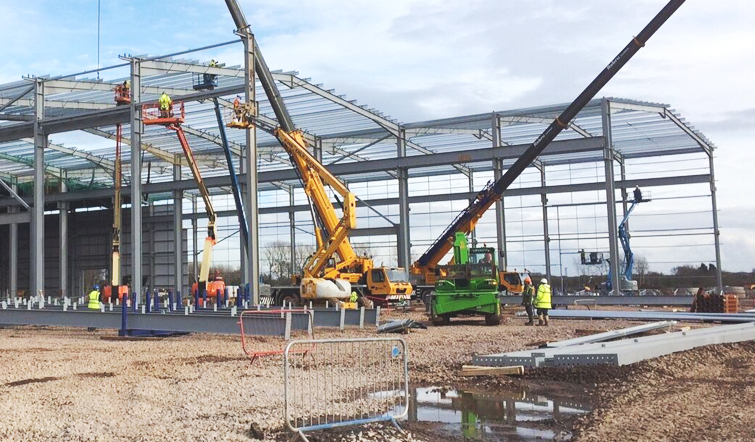 BUILD
A FUTURE TODAY