04/05/2012
This year's Property Awards ceremony began with a moving speech from Frank Lowy, founder of Westfield, who flew in from Australia to collect the Lifetime Achievement Award. His message is reproduced in full here.
Ladies and gentlemen, thank you for that warm welcome. It's wonderful to be here.
I should say firstly, that I am honoured to receive the recognition you have given me tonight.
It is in some ways a crowning moment for me.
My journey to establish a successful business in the United Kingdom began many years ago, starting in the 1970s. I made several attempts, but I never quite made it until about 12 years ago, when Westfield finally acquired its first properties here.
Of course since then we have enjoyed wonderful success with our two flagship shopping centres: Westfield London and Westfield Stratford City. I think both of these centres, as well as many others that are being developed by others around the UK now, are splendid examples of what the future of retail can be in this country, and indeed around the world.
We opened Westfield London in the midst of the global financial crisis and on the eve of a recession in this country. Yet it has powered ahead, attracting nearly 28 million customer visits a year and generating more than £1bn in retail sales.
A similar story is unfolding at Stratford City, which opened just last September, but is forecast to attract more than 25 million visits in the year ahead.
The new centres that our industry is building or redeveloping are exciting places to be. They are vibrant. They are full of colour and life. Retailers from around the world, luxury brands and emerging players, are working with us to make these centres places that people want to visit, not just to shop, but to dine, to see movies, to meet each other.
Nowhere has the success of this approach been more spectacular than here in London.
But we have only a short time tonight, and we are all in the same game here.
I'm sure you don't need a lecture about Westfield.
Instead, because I don't get these opportunities very often, I'd like to talk on a more personal level about my relationship with this country and why it was also so important for me to try to establish a business here.
My determination to be here didn't start with a business plan. My motive sprang from a more emotional connection with this country which began in my childhood.
Many of you are familiar with my background as a survivor of the Nazi era. Many of my family perished, including my father, and you can imagine the dark days I experienced as a young boy trying to survive with my mother in eastern Europe during the war.
They were dark days indeed. But hope was always kept alive. And one of my most enduring memories was of the hope we drew from this country. As a little boy I remember huddling around a radio, listening to the BBC for news of the Allied advance.
I can still hear the bell of Big Ben tolling in the hour as the news came on. I vividly remember the voice of Winston Churchill rallying this nation, and the rest of the free world, to hang on. To have faith. To keep going.
It was stirring stuff for a youngster, and even if I didn't truly understand everything that was going on at the time, the message I took from it has stayed with me throughout my life.
It was a message of hope. And it was proof to me, as a youngster, that there were people, there were nations, out there that cared about what was happening to us, and that help was on the way.
For this reason, I have always had a special regard for England. It is a nation with a confidence and belief in the just cause.
And it has always been willing to back that belief with enormous sacrifice when called upon.
I have forever been grateful for that, as someone who on a very personal level benefited from this country's leadership during those dark days.
In a very different context I think the UK is continuing to lead the world in other ways. I've already spoken about what our industry is doing here to lead a global trend towards better, more vibrant and interesting shopping centres.
And there is an air of excitement about London now, as the undisputed global capital, on the eve of the Olympic Games. I believe that there is more to the excitement than what normally attaches to the Olympic Games, or any other big event.
There is a sense that these games are being staged on a very solid foundation. That they represent, in a sense, a celebration not just of sport and excellence in human endeavour, but a deeper celebration of a strong underlying economy and a just society.
Ladies and gentlemen, there is every reason to be confident about the future and I am very proud of the role our company and the entire industry are playing to help build that future.
The honour you have bestowed on me tonight is one I very humbly accept on behalf of everyone who has worked with me over the years to achieve the success we have. So thank you for this award, and for listening to me tonight.
The Lifetime Achievement Award was sponsored by DTZ. And here are this year's other winners …
Professional Agency Team of the Year: GVA – Sponsored by Qube Global Software
GVA's professional agency departments have had a strong year despite a difficult market. Highlights included being appointed to provide valuation advice on the £450m Gemini CMBS portfolio and by Max Property to manage St Katharine Docks.
GVA bought Humberts Leisure and facilities and project management specialist Acuity.
The judges said: GVA has won some fantastic instructions and worked tirelessly to obtain solid results in a difficult market
Highly commended: Savills
Industrial Agency Team of the Year: Burbage Realty – sponsored by Goodman
Niche consultancy Burbage Realty was incredibly active across small and large sheds last year on more than 9m sq ft of instructions. It increased profitability through concentrating on bigger deals and existing clients, highlighted by an 825,000sq ft prelet at DIRFT 2 and winning a 5m sq ft instruction at Peterborough Gateway.
The judges said: Exceptional figures and dominant in an increasingly difficult market
Retail & Leisure Agency Team of the Year: Cushman & Wakefield – sponsored by Bride Hall
The highlight for the retail and leisure team at Cushman & Wakefield was representing B&Q on the biggest out-of-town retail deal of 2011: the acquisition of 31 Focus stores, totalling 800,000 sq ft. Cushman & Wakefield's strategy was to focus on occupiers, which led to some huge mandates, including the management of the portfolio of Everything Everywhere of 800 properties and being retained by occupiers such as Wagamama.
The judges said: They won some difficult pitches and attained fantastic figures
Office Agency Team of the Year: Savills – sponsored by Innesco
Savills developed its tenant representation capabilities leading to the formation of a new joint venture entity with CresaPartners. This converted into major new business, advising EMC2, Inventiv Health and Sanofi-Aventis. The Savills team has had huge instructions right across the country, from the disposal of 800,000 sq ft at London's King's Cross to jointly selling Chiswick Park to Blackstone.
The judges said: They have shown strength in depth right across the country
Special mention: FG Burnett
Investment Agency Team of the Year: Knight Frank – sponsored by Bank of Singapore
In 2011, Knight Frank's London investment team demonstrated unparalleled access to international capital, acting for more than 20 nationalities across the globe. Key deals include acting for German fund manager KanAm to sell its £1bn central London portfolio and being appointed as joint adviser on the disposal of Battersea Power Station.
The judges said: Knight Frank is very joined up across teams and tactically astute
Highly commended: Savills
Sustainability Achievement Award: The Cooperative Group – sponsored by Power Efficiency
An innovative, low carbon and highly sustainable building was fundamental to the original brief for 1 Angel Square. The building has been developed to ensure it is highly efficient in the consumption of resources. This has been achieved through a collaborative design approach between the Co-operative Group, lead architect 3DReid, Buro Happold and construction team BAM. The building achieved BREEAM "outstanding" at design stage and is on course to maintain this post-completion.
The judges said: Our winner has achieved exemplar sustainable standards and demonstrated its total commitment to sustainable development with this project. It has shown the level of collaboration required to develop and deliver truly sustainable buildings.
The Regeneration Award: Westfield Stratford, Westfield – sponsored by HSBC
Westfield opened its 1.9m sq ft Westfield Stratford City shopping centre to 150,000 shoppers on 13 September, and put east London on the retail map. The £1.45bn retail centre is Europe's largest urban shopping centre and the gateway to the new Olympic Park. It has more than 300 shops, 70 restaurants, a 14-screen cinema, three hotels, a bowling alley and the UK's largest casino. The centre opened with 96% occupancy from tenants such as John Lewis, Marks & Spencer, Forever 21, Hollister, Apple, Prada, Primark and Hugo Boss.
The judges said: Our winner was the catalyst for the wider regeneration of an urban wasteland, incredibly ballsy but proven very successful
Young Property Personality of the Year: Sam Sananes, UBS Global Asset Management – sponsored by Chancerygate
Sam Sananes, 34, has been the portfolio manager for the UBS Central London Office Value Added Fund since September 2008. He is responsible for the strategic management of the fund, investor relations and business development.
In June 2011 he secured consent from his investors at an EGM to restructure the fund into a closed-ended structure with a fixed life until 2015, focusing only on central London offices. Three new investors have since subscribed to enter the fund and further investment is expected in 2012.
In 2011 the fund produced a total return of 14.6%, making it the third best-performing unlisted real estate fund and the second best-performing central London office fund. It also delivered the highest income distribution by a specialist office fund last year.
Sananes completed this year's London Marathon dressed as Big Ben (right), in aid of disabled charity KIDS.
The judges said: Our inaugural winner has shown responsibility beyond his years and delivered strong results in an increasingly challenging marketplace
Property Newcomer of the Year: Roxhill – sponsored by Cluttons
Roxhill is the fourth industrial developer set up by David Keir after Ashford Developments, Kingspark and Rosemound. In March 2011 Roxhill secured an initial £40m of equity backing from global property fund manager Forum Partners and UK-based developer and investor Mark Glatman. At the same time Jason Dalby, former managing director of Goodman UK Logistics and a longstanding ally of Keir, joined Roxhill as managing director.
The judges said: Our newcomer of the year brings a wealth of experience to the industry and has hit the ground running, making the most of the post-credit crunch market
Occupier of the Year: Amazon – sponsored by Telereal Trillium
The Seattle-based e-tailer dominated the market for big warehouses in the UK last year. In January, Amazon preleased a 1m sq ft mega-shed in Dunfermline, Fife — the largest industrial property transaction ever to take place in Scotland. Halton Borough Council approved plans for Prologis to develop a 1.2m sq ft shed for Amazon at the Mersey Multimodal Gateway logistics park, known as 3MG.
The judges said: A busy year has seen our winner involved in some of the biggest occupancy deals
Global Real Estate Achievement of the Year:CBRE Investors' $1.2bn acquisition of ING Real Estate Investment Management – sponsored by Argus Software
On 31 October CBRE Group became the world's largest property fund manager when it completed the $1.2bn acquisition of rival ING Real Estate Investment Management. The takeover gave its rebranded fund management arm, CBRE Global Investors, $95bn of assets under management.
The completion of the three-stage deal came after CBRE bought the ING REIM operations in Europe, including the ING Real Estate Select global fund of funds business, for up to $540m.
The judges said: The deal was transformational for the business
Property Fund Manager of the Year: Blackstone – sponsored by Gallagher Heath
Blackstone appointed King Sturge to sell its 1,000-bed student housing block in London's King's Cross for more than £180m. In November, a sale of the entire student housing arm, Nido, was agreed for more than £400m to investor Round Hill Capital. In May Blackstone agreed to buy Australian property company Valad Property Group for £137m, or £537m including debt. The price was a premium of more than 50% to Valad's share price, but a discount of 35% to its net asset value. Blackstone's GSO Capital Partners arm led the refinancing and financial restructuring of Miller Group, the UK's largest private housebuilder.
The judges said: They were simply ahead of the game
Developer of the Year: Great Portland Estates – sponsored by Savills
Great Portland Estates swapped its freehold interest in 79/89 Oxford Street, London W1, with a private investor in return for a new 250-year leasehold interest at both 79/89 Oxford Street and the adjoining property, 73/77 Oxford Street. In September it acquired a 2.3 acre freehold site in London's West End between Rathbone Place and Newman Street. GPE paid Royal Mail Group £120m for the freehold interest and leased back the entire site to Royal Mail until June 2013, receiving total net rent of £4.6m. At the end of the year GPE's pipeline of opportunities included 18 uncommitted projects.
The judges said: Some very clever deals and excellent developments
Deal of the Year: Peel Group's sale of the Trafford Centre for £1.6bn – sponsored by Santander
On 28 January Capital Shopping Centres (CSC) completed the £1.6bn purchase of Manchester's Trafford Centre, the largest single-asset deal in UK property history. CSC issued 205.9m new shares to Peel, giving Peel a 23.2% stake in CSC. John Whittaker joined the CSC board as deputy chairman.
Whittaker said of the sale: "When you're young, you want to own 100% of everything but, as you mature and mortality creeps up, you have to take out the risk in your group and influence companies in the right direction but not run them entirely on your own."
The Trafford Centre is now the most valuable CSC asset, commanding zone A rents of £400.
The judges said: Simply a phenomenal deal
Property Company of the Year: Peel Group – sponsored by Drivers Jonas Deloitte
Peel completed the £1.6bn sale to Capital Shopping Centres of Manchester's Trafford Centre, the largest single-asset deal in UK property history. In February Peel opened a 268,500 sq ft exhibition centre, Event City, next to the Trafford Centre, dwarfing other exhibition centres in the north-west. Peel put its 20-year masterplan for Mersey Ports out to consultation. It aims to turn the Port of Liverpool and the Manchester Ship Canal into a logistics hub with development of space for new sectors, such as biomass energy, offshore wind power and recycling.
The judges said: Game changing, our winner tonight has been active right across the country on some of the biggest deals in recent times
Property Entrepreneur of the Year: Chad Pike, Blackstone -sponsored by Wetherell
Blackstone bought Chiswick Park in west London for £480m in March last year. The sale price of £480m represented a yield of around 7.5%, once vacant space is fully let and developments are completed. Blackstone won the hotly-contested, year-long battle to buy a stake in a £1.4bn portfolio of UK property loans from the Royal Bank of Scotland, codenamed Project Isobel. Chad Pike, previously global co-head of real estate at Blackstone with responsibility for Europe and Asia, stepped up to a new role as overall European vice-chairman. Pike will lead a new strategy for Blackstone, buying assets from banks and financial institutions that do not easily fit into its current funds.
Lifetime Achievement Award: Frank Lowy, Westfield Group –sponsored by DTZ
Since Lowy co-founded Westfield Group 52 years ago, the company has gorwn into one of the most important retail property players in the world. It has a market capitalisation of £13.5bn and last year achieved a major milestone with the opening of Westfield Stratford City – Europe's largest shopping centre.
Didn't make it to the Property Awards 2012? Never fear: we have so much content from the event online, it's almost like being there! Click here for videos of the winners, photos from the event, a chance to see Jonathan Ross in full swing and Boris Johnson's personal message to the 1,340-strong crowd. All this and a blog from Mishcon de Reya partner Susan Freeman reviewing the biggest night in the property industry.
Property Awards 2012: the judges …
Fund Manager of the Year
Stephen Hubbard, CBRE
Paul Wilkinson, Wilkinson Williams
Damian Corbett, Jones Lang LaSalle
Tony Gibbon, GM Real Estate
Philip Marsden, Jones Lang LaSalle
Peter MacColl, Knight Frank
Mike Hawkins, WHR
Developer of the Year
Neil Prime, Jones Lang LaSalle
John Snow, Knight Frank
John Burbage, Burbage Realty
David Coffer, Coffer Group
Fred Hargreaves, BNP Paribas Real Estate
Ciaran Bird, CBRE
James Young, Cushman & Wakefield
Nick Collins, GVA
Specialist panel: Property Company of the Year, Deal of the Year, Property Entrepreneur, Occupier of the Year
Rob Bould, GVA
Mike Strong, CBRE
Bryan Laxton, Cushman & Wakefield
Richard Batten, Jones Lang LaSalle
Greg Cooke, BNP Paribas Real Estate
Mark Ridley, Savills
Nick Shepherd, Drivers Jonas Deloitte
Specialist panel: Regeneration Award, Young Property Personality, Property Newcomer, Global Real Estate Achievement
Patrick McMahon, Bidwells
Neil Mackilligin, Allsop
Simon Pritchard, Gerald Eve
Chris Haworth, Carter Jonas
Brian Sloggett, GL Hearn
Robert Dagwell, Sanderson Weatherall
Ezra Nahome, Lambert Smith Hampton
Alan Dornford, Capita Symonds
Clive Riding, Montagu Evans
Bill Siegle, Cluttons
Industrial Agency Team of the Year
Richard Saint, Bericote Properties
Justin Parker, A & J Mucklow Group
Nigel Godfrey, Gazeley
Jonathan Holland, Legal & General Property
Henry Angell-James, Graftongate
Andrew Griffiths, Prologis
Morgan Jones, Hansteen
Paul Lewis, Segro
Professional Agency Team of the Year
David Taylor, Pinsent Mason
Tom Elliott, Land Securities
Jon Vivian, Irwin Mitchell
Alasdair Nicholls, Native Land
Jonathan Metliss, Davenport Lyons
Retail/Leisure Agency Team of the Year
Andrew Jones, Metric Property Investments
John Milligan, Milligan Retail
Richard Akers, Land Securities
Jenefer Greenwood, Grosvenor
Charles Maudsley, British Land
Mike Riley, Local Shopping Reit
Investment Agency Team of the Year
Ian Watson, Hansteen
Kevin McGrath, F&C Reit Asset Management
Mike Brown, Prestbury Investments
Bill Hughes, Legal & General Property
Huw Stephens, Axa Real Estate Investment Managers
Julian Stocks, Tishman Speyer
Office Agency Team of the Year
Gerald Kaye, Helical Bar
Daniel Van Gelder, Exemplar
Paul Williams, Derwent London
Jim Johnston, Goodman
Peter Ferrari, Heron International
Toby Courtauld, Great Portland Estates
Tim Roberts, British Land
Robert Noel, Land Securities
Sustainability Achievement
Isabel McAllister, Mace Group
Darren Comber, Scott Brownrigg
Dan Labbad, Lend Lease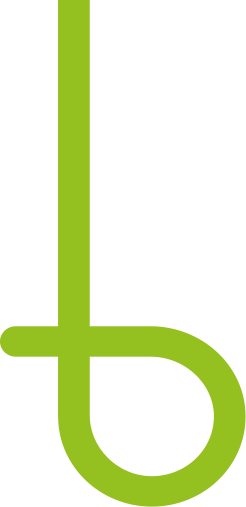 Let's begin
and build a sustainable future together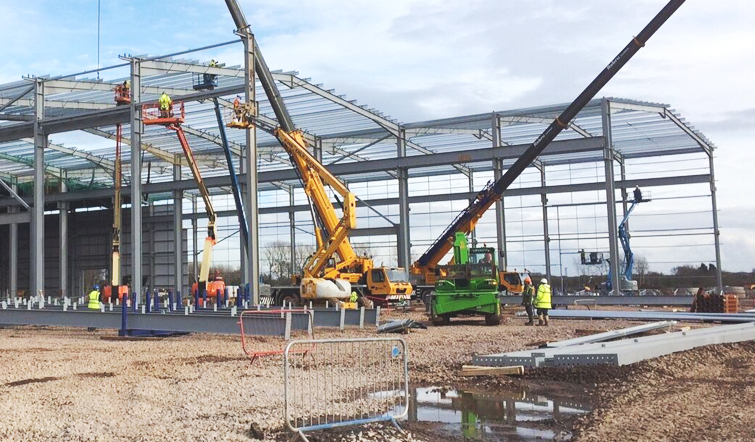 BUILD
A FUTURE TODAY