14/03/2014
In the background Macklemore was singing "We can't wait for the law to change us, we have to change us …"
It got me thinking. It wasn't so long ago when all of this was so very different: panic at the bar as everyone competed for their last orders before the 11 pm curfew. The room thick with cigarette smoke, penetrating the passive and the partaker alike, leaving clothes and hair befouled long after the alcoholic haze had cleared. Lukewarm, flat beer.
That was the status quo that everyone accepted — unchangeable, whether for reasons of religion or institution. From a contemporary view point it suddenly seems absurd.
A similar seismic shift is happening in our industry. It's time, please, gentlemen. Time. Didn't you hear the bell ringing?
For me, two themes flow from this central tenet of change: diversity in who works in our industry, and how the property industry works with its customers.
Taking the latter, I refer to that bastion of the UK investment market, the FRI (full repairing and insuring) lease, with its upward-only rent reviews. Our small Island, arguing a "special case", has managed to stand fast against pressure from mainland Europe and the US to step into line with a more uniform, customer-friendly occupational structure for tenants.
But it's time now, gentlemen, please ­ the last few FRI orders have been taken, if not yet fully consumed.
Paradoxically, it's the feeding frenzy created by investors' demand for product that has given occupiers the chance to achieve this step change.
Common sense change
So what's the change about? In essence, a common sense way for any industry to be successful: giving the customer what they want. If they can achieve this elsewhere — in Europe or the US — why not here? Corporate occupiers have been asking this for a while, and they are starting to get the answers they want — and need — if they are to invest in the UK.
Nowhere is this approach more typified than with Amazon, a revolutionary business looking to simplify and derestrict the way it occupies its UK property. It asks some pretty basic questions: just because it's a large warehouse, why does it have to be on a long lease? Why do we have to be responsible for external repairs? Why can't we have a stable level of rent over the life of the lease? How can we avoid dilapidations disputes?
In other words, Amazon is saying: "Let us concentrate on running our business from within the building and you, the owner/developer, concentrate on looking after the property for us."
So that means having a lease on internal repairing and insuring (IRI) terms — and if that's on a 10-year term, so much the better.
I say that's fair enough. We just need to adapt and change to derive a service charge/sinking fund mechanism to cover the obligations that will now fall to the property owner, and factor this into the deal. A shorter lease term will affect yield, but as long as we are developing a product that is not wholly bespoke to the first occupier, then this will have value beyond expiry of the first term.
After employing and training hundreds, if not thousands of staff for the facility, and spending millions fitting it out, how likely is the occupier to terminate the lease anyway?
Canny investors will make this judgement call and realise that profitable business is now more about customer relationship management than a straightjacket FRI lease with upward-only reviews.
Pioneers of this seismic shift are, not surprisingly, international businesses such as DHL, Kuehne & Nagel, and BMW, all of which are asking the same questions, probing to create a new, fair deal.
At Bericote we can welcome them all. The beauty of not being tied to an in-house fund is that we can offer up our let product to the wider investor market and see who bites at the most competitive yield for the particular product.
Some will argue that the demise of the FRI lease will only be short lived, while occupiers dictate terms, market forces will invariably change and the landlord will be back in the driving seat again. But I would argue that this change is here to stay.
If yields soften, there will be a correction in rents to reflect the landlord's wider responsibilities, but this will still represent a more modern, occupier-friendly way of doing business, each playing to each other's strengths. There will always be occupiers such as John Lewis/Waitrose, Sainsbury's, Travis Perkins and Next that want to take the cash their covenant can create by taking a longer lease term, but this should still be wrapped in an IRI lease.
Those who prosper will be those who welcome change, seeing that our industry is better served by it than being protected from it. So it turned out we didn't need legislation such as a Leasehold Reform Act to change us from using FRI leases and upward-only rent reviews — we just needed a nudge from across the Atlantic. That and an ice-cold beer.
Richard Saint is the founder and managing director of developer Bericote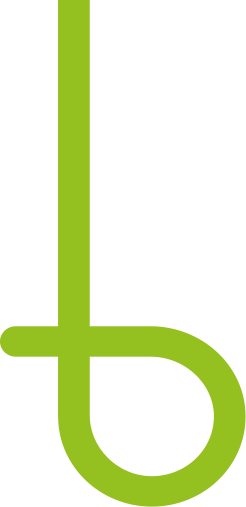 Let's begin
and build a sustainable future together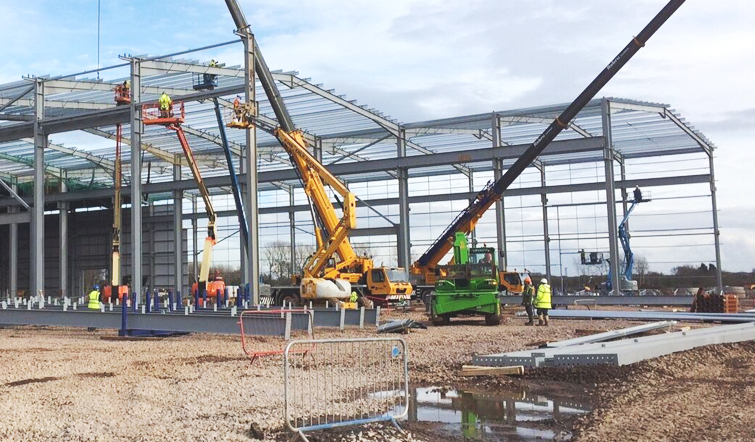 BUILD
A FUTURE TODAY