21/09/2010
Retailers are the predominant bidders in several transactions that are helping to rebuild the regional lettings market
South West: 'Off life support'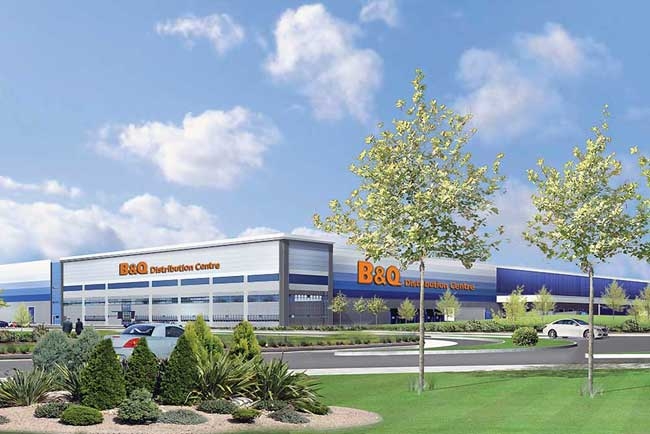 An 800,000 sq ft prelet to B&Q at Gazeley's G Park Swindon is the south-west's biggest occupier transaction so far this year. The £70m building received planning consent in August and construction will begin in the autumn.
Bristol's big shed heartland of Avonmouth and Severnside has experienced a quiet 2010, but that may soon change. The Co-operative has shortlisted Stoford Developments and Bericote to construct a 430,000 sq ft distribution centre.
Morrisons has planning consent for an 809,000 sq ft building on a site owned by Hallam Land at Bridgwater, and is close to confirming that it will complete the transaction.
Russell Crofts, a partner at Knight Frank, says most occupiers are seeking units of around 10,000-25,000 sq ft: "Enquiries in July and August matched our highest month for three years, so there are definitely some signs that the patient is off life support."
In June, Spectre Logistics completed one of Wales's biggest industrial lettings of the year, taking 121,310 sq ft at Parc Nantgarw, Treforest, from the receiver for Treforest Estates.
Midlands: Big names help maintain steady pace
The Midlands industrial market is "slow, but steady," says Richard Meering, senior director at CB Richard Ellis in Birmingham.
"I couldn't pretend to have a serious enquiry on every single building – it's hard graft – but there are enough occupiers around."
Ocado's purchase of 35 acres at IM Properties' Birch Coppice site in Tamworth grabbed the headlines in August, but there has been a reliable stream of large occupier transactions throughout the year so far. Distribution operators have been active in the last six months. GEM has taken 242,880 sq ft at Kier Properties' Warth Park in Raunds, and AT Logistics has agreed to occupy 212,500 sq ft at Perland Properties' Max Park in Corby.
However, the largest prospective lettings involve two high-profile retailers known to be in talks with developers, but that have yet to sign up. Tesco is negotiating with Prologis to take an 824,500 sq ft facility at the Daventry International Rail Freight Terminal (DIRFT) in Northamptonshire. Meanwhile, Marks & Spencer has applied for planning permission to build a 900,000 sq ft internet fulfilment warehouse for online orders at First Industrial's East Midlands Distribution Centre (EMDC) scheme in Derbyshire.
Occupiers with active requirements include the Co-operative, which wants a prelet of 400,000 sq ft in the north Midlands, and sporting goods retailer Decathlon.
Yorkshire and North-East: Better incentives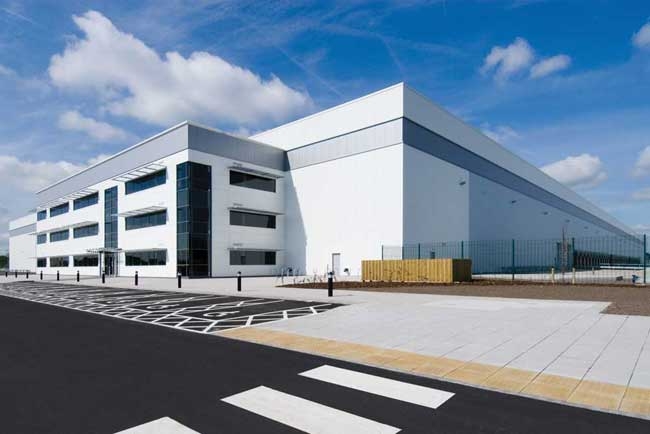 After a grim 2009 in which South Yorkshire's plethora of speculatively built big sheds attracted little interest from occupiers, this year has been much more heartening.
In June, Prologis let its 530,000 sq ft Crossflow 530 unit in Barnsley to internet retailer Asos. That was swiftly followed by Standard Life disposing of 415,000 sq ft at Firstpoint in Doncaster to Amazon.
An even bigger transaction could soon take place if talks between Evander Properties and DHL to lease a speculative unit of 655,000 sq ft at Sherburn, near Leeds, to service a distribution contract for Debenhams are successful.
Rob Oliver, a director at GVA Grimley, says: "The supply situation is much better than it was six months ago. There is still more than in a normal market, but almost half the stock has gone."
Rents remain largely unchanged. Most of the recent big shed transactions achieved around £4/sq ft. Incentive packages have been made more attractive, however, and landlords are willing to accept short-term lettings.
North-West: Industrial hope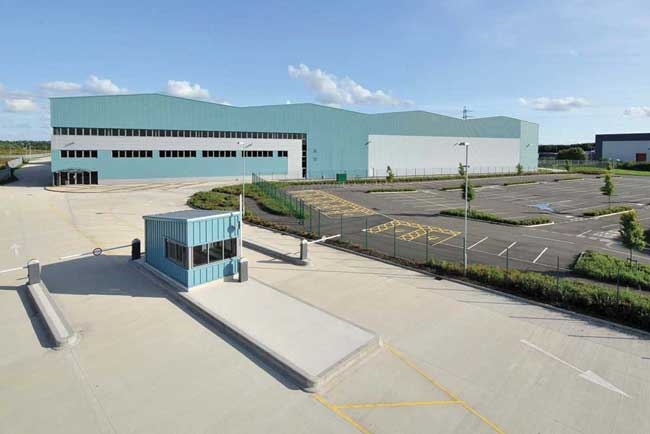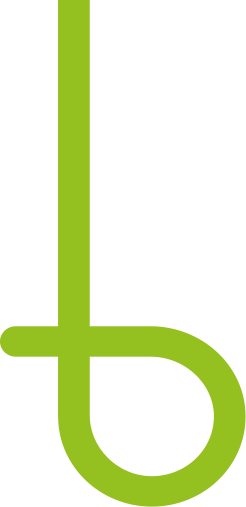 Let's begin
and build a sustainable future together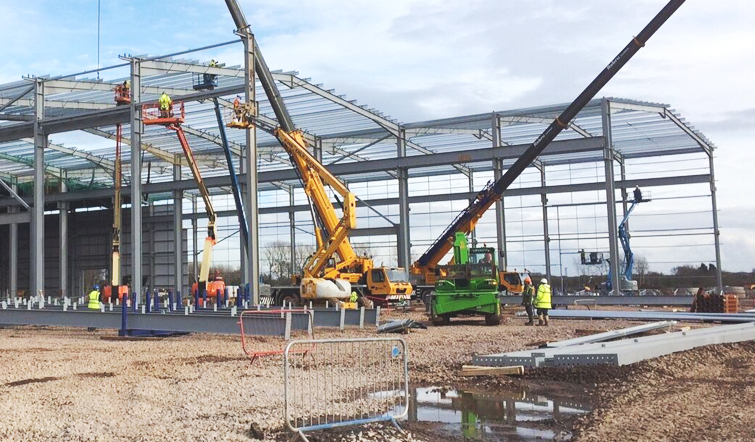 BUILD
A FUTURE TODAY