21/09/2007
The abolition of rates relief on empty industrial property now appears to be almost unstoppable. The Rating (Empty Properties) Bill has passed through both the Commons and the Lords this summer, and the consultation period on the details ends on 1 October.
The consultation document focuses largely on which circumstances may be regarded as legitimate to avoid a rates bill, and it looks certain that potential loopholes such as constructive vandalism and occupation by a charity will be closed.
Developers, investors and agents are now becoming resigned to the fact that from 1 April 2008, owners of industrial properties that have been empty for more than six months will be paying full rates. TheBritish Property Federation estimates that this change will wipe £1bn off the UK market.
'I think it is virtually a done deal, and most of our clients are now budgeting for it,' says David Parker, head of rating at Savills.
Jerry Schurder, head of rating at Gerald Eve, agrees. 'It is going to happen,' he predicts. 'The consultation is around the detail rather than the principles. There is a resignation in the market to it happening.'
The legislation's effects are already being felt as investors and developers budget for the expected extra cost. Funding for speculative development has been affected, as have several investment transactions.
For the sheds market, the uncertainty caused by the rates legislation comes at a bad time.
"I think it is virtually a done deal, and most of our clients are now budgeting for it"
David Parker, Savills
'Most people are of the opinion that values have been pushed up, and the correction is about to happen,' says Nick Collins, a partner at GVA Grimley. 'Also, as the stock market has fallen, the funds are potentially overweight in property. A lot of deals have fallen out of bed.'
David Brooks, a partner at King Sturge echoes Collins' view. 'Turbulence in the financial markets has hit the investment side of the business,' he says. 'Developers are looking at the potential price correction, and from next year empty rates have to be factored in too. That will have an effect on the delivery of buildings.'
The government's stated aim in introducing the legislation is to speed up the redevelopment of brownfield sites, encouraging demolition of unusable buildings and the development of new ones. Michael Stevens, property director at investor Warner Estate, believes that demolition will happen, and landlords are likely to pull down buildings that are 20-25 years old, that have another five to 10 years of life left, rather than try to let them on short leases.
He is more sceptical about new development, however, arguing that small industrial and distribution businesses will be worst affected by a slowdown in speculative development.
'Big occupiers will gear up for prelets, but small occupiers don't have time to mess about. Small buildings more frequently have to be speculative,' he says.
Make the connection
Stevens also expresses surprise that no connection has been made between rates relief and sustainability, and suggests that buildings achieving BREEAM 'very good' status or better should have a longer exemption.
"Doubling stamp duty would have been a level playing field and more transparent"
Nick Redwood, Gazeley
Jonathan Holland, fund manager at the UK Logistics Fund, also contends that occupiers will bear the brunt of the new system. 'It will hasten the demolition of lower-grade stock, some of which will be developed for other uses,' he says. 'Assuming demand remains constant, the reduction in stock will result in higher rents and reduced tenant incentive packages.'
Some developers, such as Bericote director Richard Saint, are comparatively sanguine about the changes.
'I don't think it's a problem we can build pretty quickly and maybe it will sort the men from the boys a little bit,' he says.
'I think the huge speculative development boom had peaked anyway, along with yields. Where you have a trophy site you'd still build speculatively anyway.'
Gazeley UK managing director Nick Redwood half-jokingly suggests that in the big-shed market a little thinning of supply would not be a bad thing, but like much of the market he regards the legislation on rates as a cynical piece of revenue-raising.
'Doubling Stamp Duty would have been more palatable it would be a level playing field and more transparent,' he says.
The axing of rates relief now appears to be a virtual certainty unless the government makes an unlikely last-minute U-turn in response to the property industry's pleas. Ministers will hope the reaction of the market may be because of jitters about the introduction of a new regime in an uncertain financial climate. However, early evidence suggests that the measure is unlikely to speed up development or provide better choice for industrial businesses.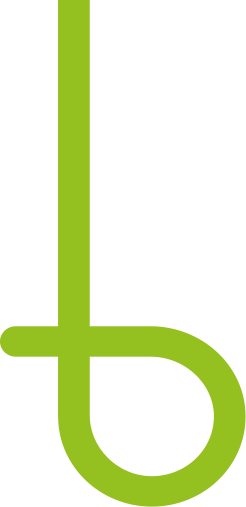 Let's begin
and build a sustainable future together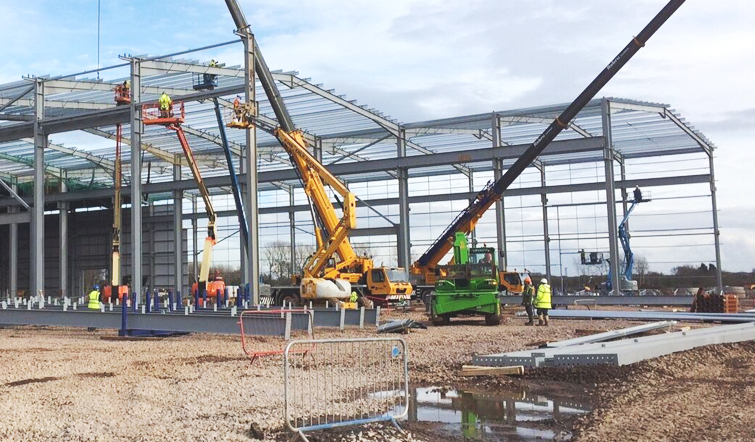 BUILD
A FUTURE TODAY